To distinguish this one from the other "Canadian Pharmacy" frauds, refer to the image.
The top banner has the words "Canadian Pharmacy" in white lettering against a blue background, beneath an image of a Visa card and a MasterCard.
Sometimes the words "Yes! We Deliver Worldwide" are above the card images.
The image within the banner varies over a range of 6 or more.
Beneath is a supposed list of successful or unsuccessful deliveries
Judy XXXX Valium (Bensedin)(UStoUS) 10mg CA, US Delivered
Nathan XXXXXXX Viagra (Cenforce)(UStoUS) 100mg SC, US Declined
MARTIN XXXXXX Ritalin (Aries)(UStoUS) 10mg IL, US Delivered
Scroll down and you will see a false claim about security:
Secure+
This site is 100% secure. All transactions are protected.
2017 Image of Canadian Pharmacy Online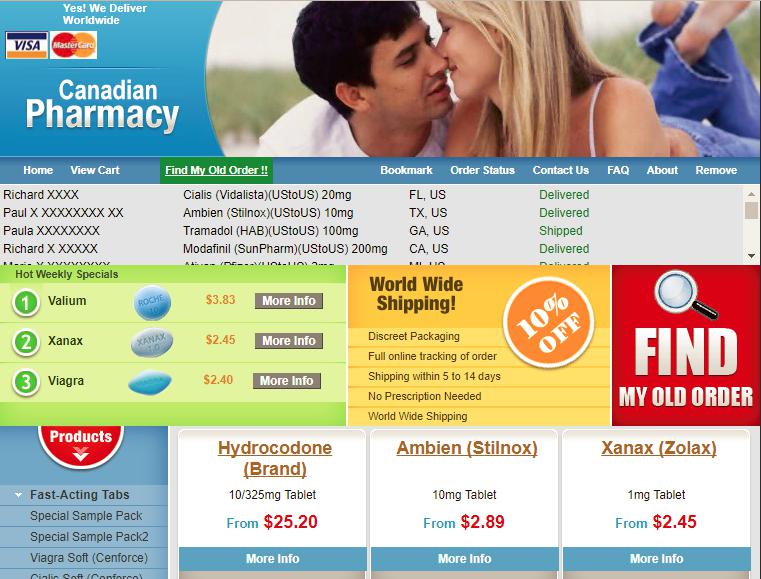 Reference: http://fraud-reports.wikia.com/wiki/Canadian_Pharmacy_Online
[ fraud-reports.wikia.com/wiki/Canadian_Pharmacy_Online ]