With the recent blog post of WOT and SurfCanyon, stating, "
With the release of Surf Canyon's newest version, you are protected by WOT as you browse deep into the Web.
"
I was curious, so I installed SurfCanyon.
I expected to see the WOT site rating in the surfCanyon results page
WOT does not work
with
SurfCanyon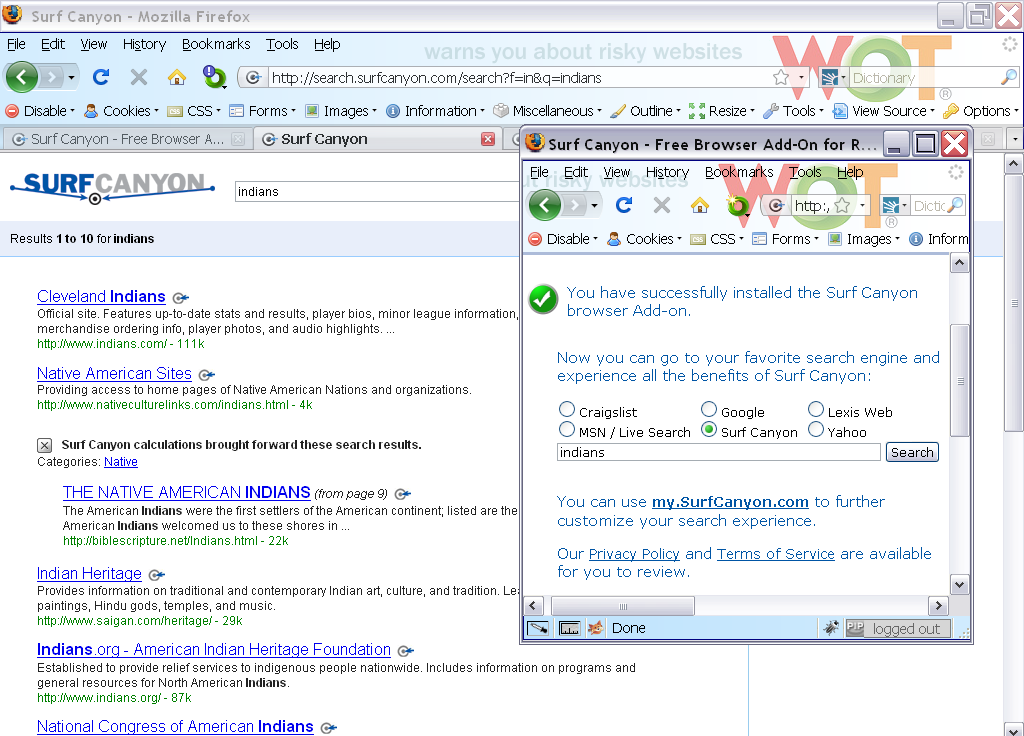 Going directly to google.com, WOT does work with Google
and
SurfCanyon. Basically, two addons working separately.
SurfCanyon has it's own "search engine"
I went into my.surfcanyon.com and performed the same search in the each of the selectable engines and here is what I got:
MSN / Live Search - WOT works
Yahoo! = WOT works
Google = WOT works
Lexis Web = WOT does not work
Craigslist = WOT does not work
SurfCanyon = WOT does not work
Also, no where on SurfCanyon do they mention WOT - Web of Trust for a safer search experience. Maybe they should?